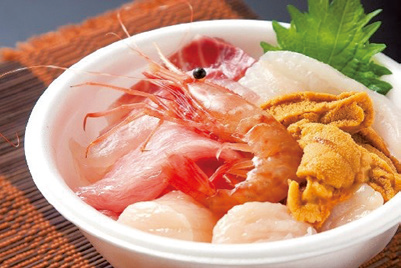 Various fresh and delicious foods to taste. Colourful handicrafts unique to Aomori are also popular.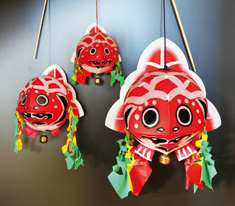 Goldfish Nebuta
Fresh fish and seafood
Since Aomori City is close to the sea, an abundance of fresh fish is always readily available.
Furukawa Market (Aomori Fish and Vegetable Center)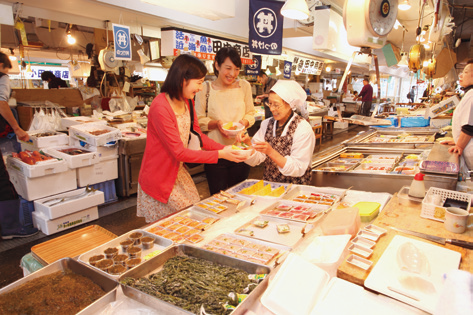 Purchase a set of food tickets and then exchange them for a bowl of rice and your favourite toppings to make your own original dish. Toppings include sashimi, meat, side dishes and more.




5min. walk from Aomori Station

017-763-0085

7:00-16:00 (may close earlier)

10 tickets ¥1,300, 5 tickets ¥650

Credit cards not accepted

Closed: Tuesdays, Jan. 1st-2nd, subject to temporary closures
Sushi City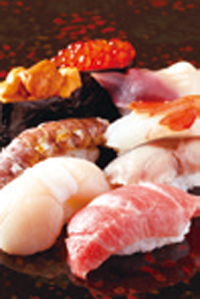 An abundance of fresh fish and good-quality rice, partnered with delicious water; these three factors combine to make one of Japan's leading sushi areas.
Aomori's Scallops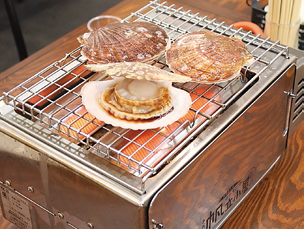 Known for their meaty flesh and slightly sweet taste. There are also facilities where you can try and catch the scallops for yourself.

1min. walk from Aomori Station

017-752-9454

11:00-22:00

All-you-can-catch in 2min. for ¥500

Credit cards not accepted

Closed: Dec. 31st – Jan. 1st
Local Ramen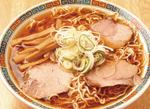 Niboshi Ramen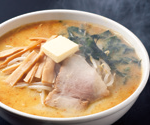 Miso Curry Milk Ramen
Types of ramen unique to Aomori. (Niboshi ramen uses a broth made with fish and soy sauce).
Aomori Cassis
Aomori Cassis (black currants) have a sweet-sour flavour. There are also plenty of Cassis-based products available. Confectionery, jams, and souvenirs are popular.
Listen to Tsugaru Shamisen
The Tsugaru Sharisen is an instrument with strong timbre and distinctive playing style, which is native to Aomori. Enjoy the music while sipping some of Aomori's local sake.
Traditional Folk Songs at Jintako 

017-722-7727 MAP A-1
Nebuta-no-kunl Takakyū 

017-723-4416 MAP B-4
Ringo Bako 

017-763-5155 MAP B-1
Tsugaru Joppari Isariya Sakaba 

017-722-3443 MAP B-3
Ringo Cha-ya 

017-776-7402  MAP B-3
Tsugaru Shamisen Juen / Kotobukiya 

017-773-7134 MAP B-1
*Only Ringo Bako is open for lunch
Souvenirs
Goods unique to Aomori which will bring back fond memories of your trip.
Nebuta Goods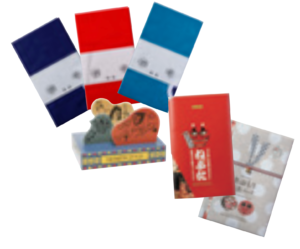 There are plenty of souvenirs and goods which use Aomori's Nebuta Festival as a motif.
Tsugaru Sakiori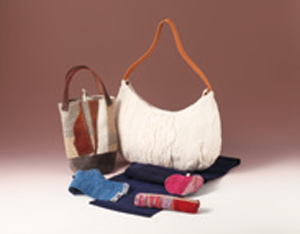 Traditional weaving techniques are used to create stylish items.
Kakera Lamps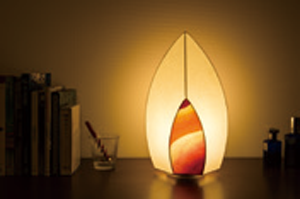 Each unique lamp is made using a piece of washi paper from a dismantled Nebuta float.

Manufactured and sold by NEBUTA STYLE LLP
Tsugaru Vidro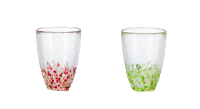 Brightly-coloured glassware.
Souvenir Shops
Auga Fresh Food Market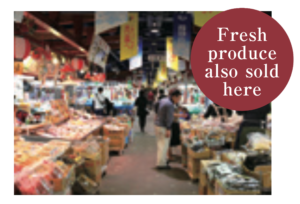 5min. walk from Aomori Station

017-718-0151

5:00-18:30

Closed: unscheduled holidays
Aimori
(Inside Nebuta Museum Wa Rasse)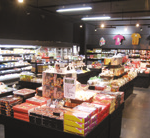 9:00-19:30 (May-Aug.), 9:00-18:30 (Sep.-Apr.)

Aug. 9th – 10th, Dec. 31st – Jan 1st
A-FACTORY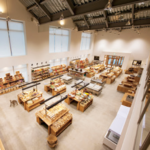 See Bay Area/Area surrounding Aomori Station pages for details
ASPAM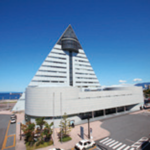 See Bay Area/Area surrounding Aomori Station pages for details
Aomori Shunmeikan(Shin-Aomori Station Building)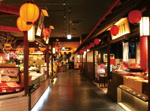 Shin-Aomori Station

017-752-6557

9:00-20:00 (individual shops may vary)
Aomori Airport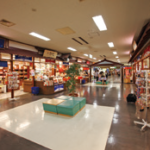 6:30-20:10
(depending on individual shops)
* There is a duty-free shop in the waiting lounge for international flights