Bay Area/Area surrounding Aomori Station Sightseeing, dining, and shopping, all in one place. Stroll along in the invigorating sea breeze or enjoy the skyline at night.
Facilities where you can experience Aomori's Nebuta Festival year-round
Nebuta Museum Wa Rasse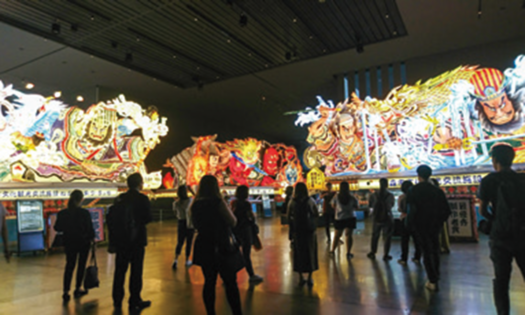 See the huge floats which appeared in the most recent Nebuta parade.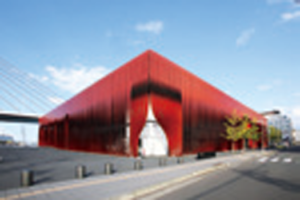 Live hayashi music performance and haneto dancing experience
Sat./Sun./Public Holidays: 11:00, 13:00, 15:00 (30min. each) Weekdays: 11:10, 13:10, 15:10 (20min. each)

017-752-1311


9:00-19:00 (May-Aug.), 9:00-18:00 (Sep.-Apr.)

¥600

Credit cards not accepted (except in gift shop) 

Closed: Aug. 9th-10th, Dec. 31st-Jan. 1st

http://www.nebuta.jp/warasse/foreign/english.html
Hiroo Takenami's Nebuta Research Centre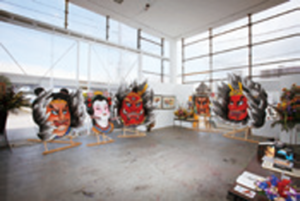 Nebuta float-maker Hiroo Takenami founded this centre to show people float-making techniques. Nebuta-related products sold here.

Free entry

Closed: Mondays, unscheduled holidays
Nebuta-Ya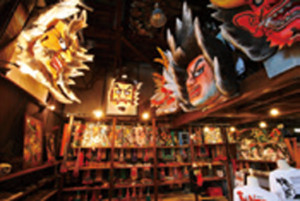 Try your hand at a range of techniques used to make the Nebuta floats (Japanese language only available, reservation needed). Nebuta-related products also sold here.

Free entry, charges apply for Nebuta-making experience

Credit cards not accepted
A-FACTORY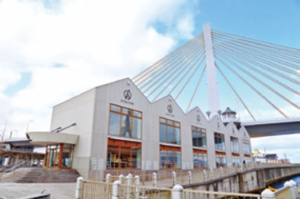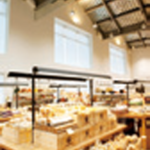 An abundance of Aomori's local products, such as apple Cidre (hard cider), are on sale here.

017-752-1890

9:00-20:00 (individual shops may vary)

Credit cards accepted

Closed: unscheduled holidays
ASPAM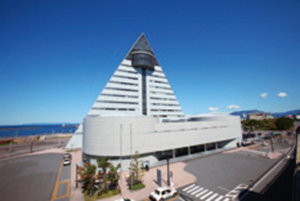 In addition to the 51m-tall observation platform and the largest souvenir selection in the prefecture, ASPAM also contains the Aomori Global Lounge, where tourism information is provided in several languages. A new 3D theatre is scheduled to open in early January, 2019.

3min. via Nebutan-go, ASPAM-Mae bus stop

017-735-5311

9:00-19:00 (Apr.-Oct.), 9:00-18:00 (Nov.-Mar.)

Observation Platform ¥400

Credit cards not accepted (Except in souvenir shops)

Closed: Dec. 31st,

https://www.en-aomori.com/shopping-001.html
Live Tsugaru Shamisen Performances

Daily at 11:30 and 14:00 (30 minutes each)

Free of charge
Hakkoda-Maru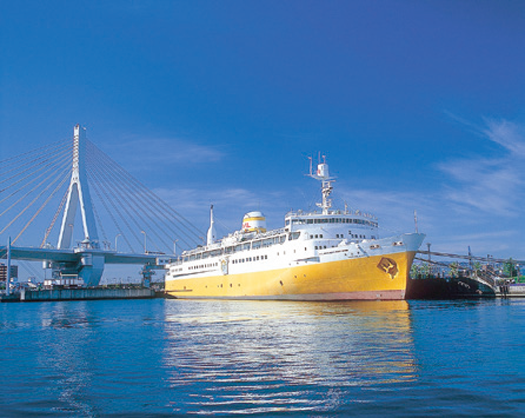 This ship, which ferried trains and their passengers from Aomori to Hakodate until 1988, has been turned into a museum. Explore the engine room, wheelhouse, and more.

017-735-8150

9:00-19:00 (Apr.-Oct.), 9:00-17:00 (Nov.-Mar.)

¥500

Credit cards not accepted

Closed: every Monday in Nov.-Mar. (if Monday is a public holiday then closed on Tuesday), Dec. 31st-Jan. 1st
Tourist Information (English-speaking Staff Available)
Aomori City Tourist Information Center

In front of Aomori Station

017-723-4670

8:30 – 19:00 (12/31, 1/1 8:30-17:00)

Open year-round
Aomori Tourist Information Center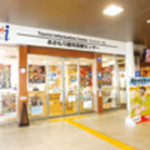 Shin-Aomori Station 2F

017-752-6311

8:30 – 19:00 (12/31, 1/1 8:30-17:00)

Open year-round
Aomori Global Lounge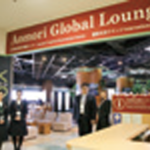 ASPAM 2F

017-734-2500

9:00 – 17:00

Closed: Dec. 31st